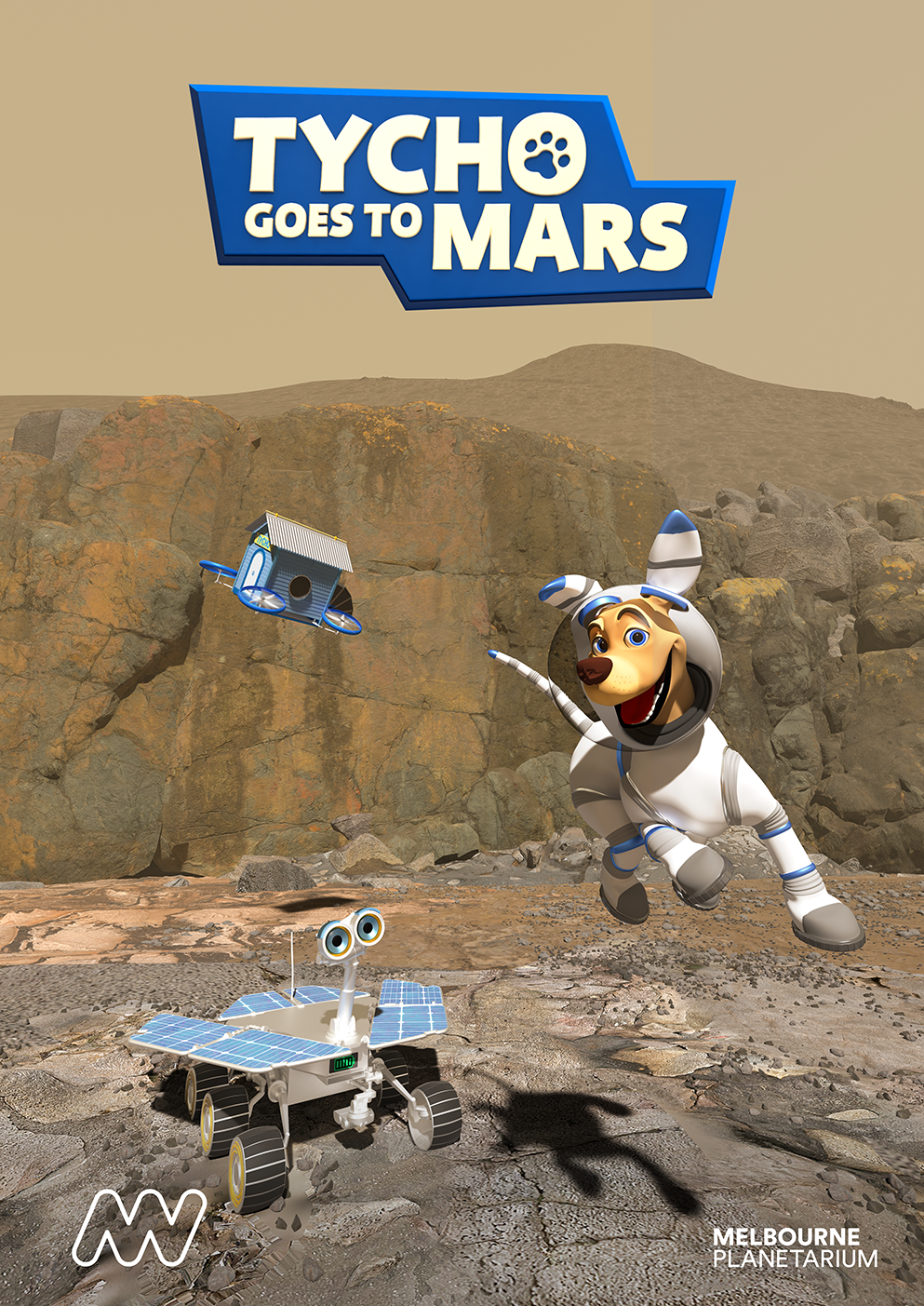 Tycho Goes to Mars
Melbourne Planetarium - Scienceworks - Museum Victoria
27 minutes
Audience:

School groups/Children

Category:

Family

Technology:

2D

Genre:

Tale

Resolution:

4K
Finding his way back home is not going to be easy. But if anyone can do it, Tycho can.
Join Tycho, a dog that has a knack for getting into trouble, on his latest adventure as he discovers Mars up-close. See an ancient volcano, a gigantic canyon and help Tycho search for water to power his kennel back home. But how will he find water on Mars when it looks so cold, dusty and dry?
Suitable for ages 3 to 8 years old.