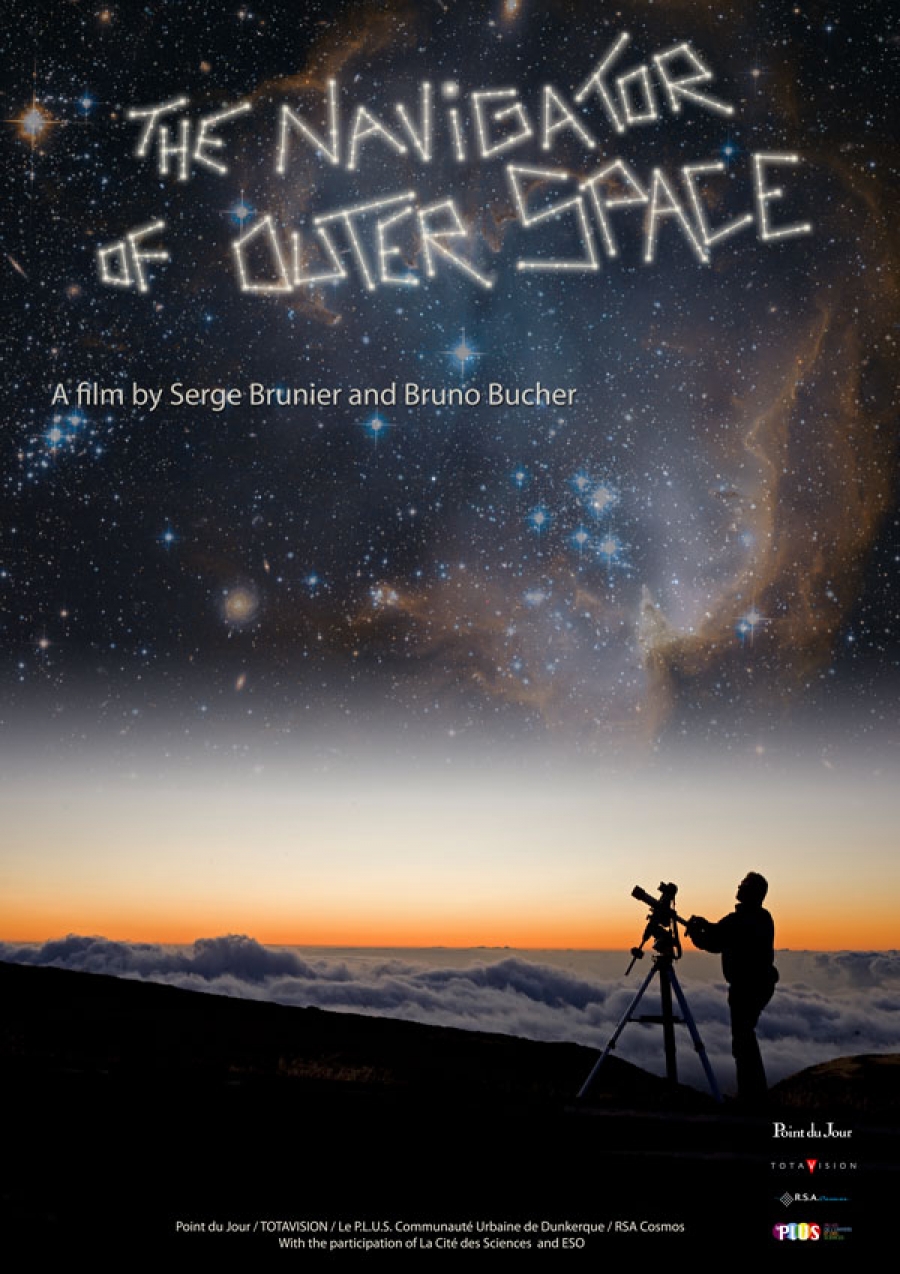 The Navigator of Outer Space
Point du Jour
32 minutes
Audience:

General admission

Category:

Astronomy

Technology:

2D

Genre:

Documentary
– Author : Bruno Bucher
– Director : Serge Brunier and Bruno Bucher
– Didactic topics : Constellation, Deep sky object, Alma
– Producers: Point du Jour, Totavision, P.L.U.S. of the city of Dunkerque, RSA Cosmos, Cité des sciences, Paris.
The photographer Serge Brunier had embarked on the big project to photograph the sky ever undertaken. The result was a mosaic of 1,200 photos to reveal the splendour of our Milky Way. His tour across the earth and into space takes us first to the heart of the Atacama desert to the top of the Pic du Midi in the Pyrenees, the mountain range between France and Spain.
Based on the the photographer's travels under southern and northern skies, the film goes on a cosmic journey through space and time. The goal consists in creating a link between the photographer's vision – our own vision, in fact – when faced with the immensity of the skies, and that of astronomers who train their powerful telescopes on distant points in the universe in their quest for new discoveries.