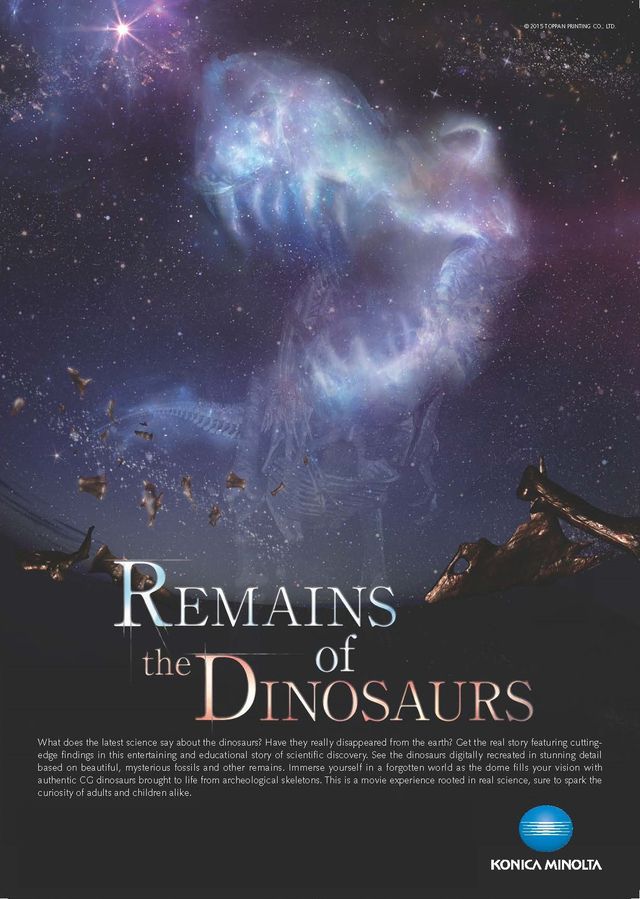 Remains of the dinosaurs
KONICA MINOLTA PLANETARIUM CO., LTD
25 minutes
Audience:

General admission

Category:

Life & Earth Sciences

Technology:

2D

Genre:

Film
What does the latest science say about the dinosaurs? Have they really disappeared from the earth?
Get the real story featuring cutting-edge findings in this entertaining and educational fulldome story of scientific discovery.
See the dinosaurs digitally recreated in stunning detail based on beautiful, mysterious fossils and other remains. Immerse yourself in a forgotten world as the dome fills your vision with authentic CG dinosaurs brought to life from archaeological skeletons.