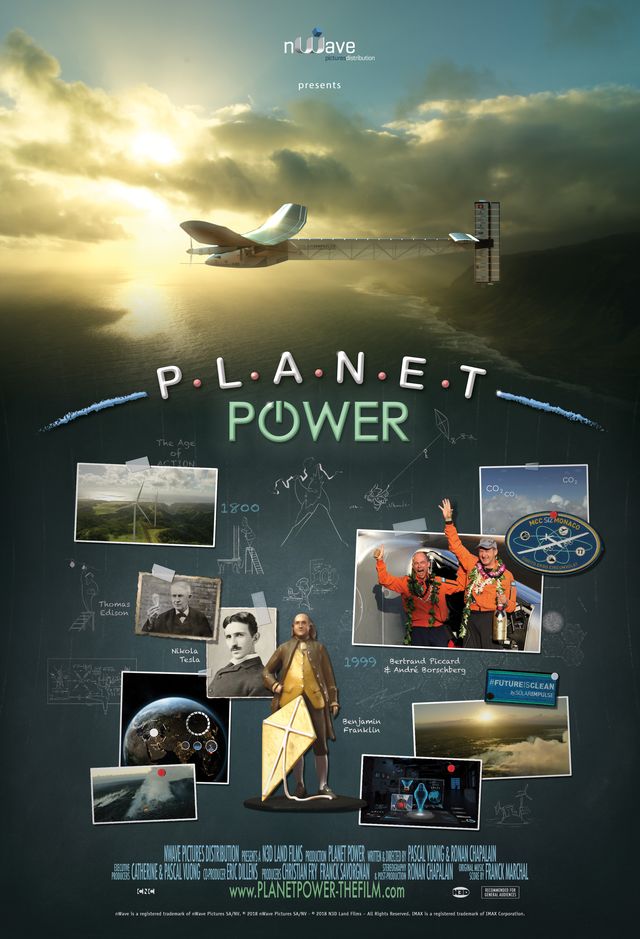 Planet Power
NED Land Films
20 minutes
Audience:

General admission

Category:

Life & Earth Sciences

Technology:

2D

Genre:

Documentary
PLANET POWER explores the history of electricity – from the first spark created by man's hand to today's industrial power plants. We meet scientists who changed the world, like Faraday, Franklin, and Tesla and we glimpse the future, as Solar Impulse becomes the first plane to complete a round – the – world flight powered only by the Sun.
Today, electricity is almost indispensable, but there are challenges ahead as we work to meet the growing energy needs of our industrialized world, while also protecting the health of our planet.
PLANET POWER reveals how, by harnessing abundant renewable natural resources and applying innovative new technologies, the next generation of scientists and adventurers are working to createa sustainable and cleaner energy future.
FULLDOME CONVERTED FROM LARGE FLATSCREEN FORMAT