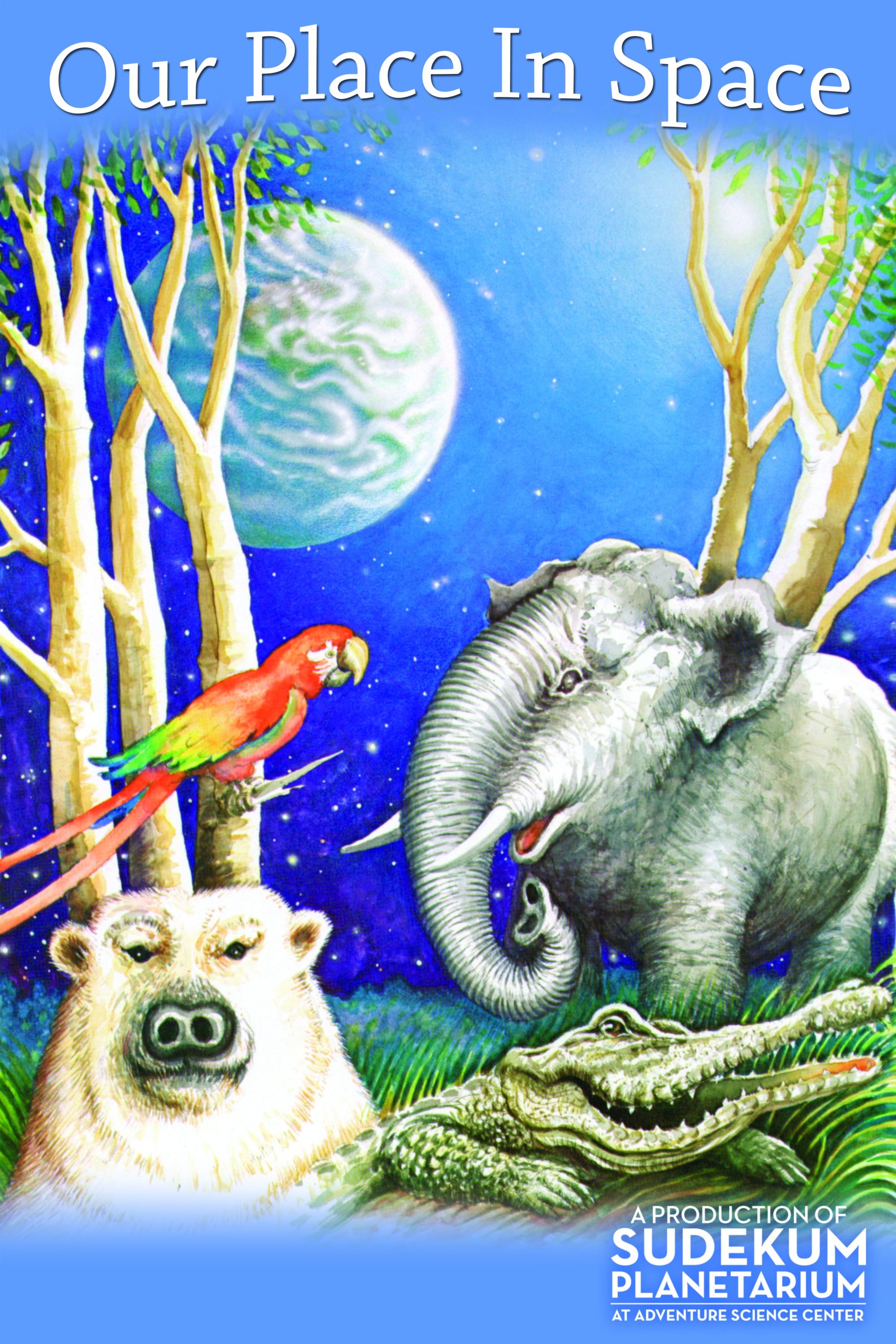 Our Place in Space
Sudekum Planetarium
32 minutes
Audience:

General admission

Category:

Astronomy

Technology:

2D
Scarlett Macaw wants to solve a crossword puzzle about the sky.
Starting with ideas as basic as the difference between a star and a planet, one clue builds on another.
The answers lead to exploration of the Earth and Sun, how apparent size changes with distance, the rotation of the Earth and the effects of gravity (or lack thereof), and the cause of day and night.
After a segment about drawing pictures in the sky, students use their imaginations to visit the planets in the Solar System and travel beyond the realm of our galaxy.