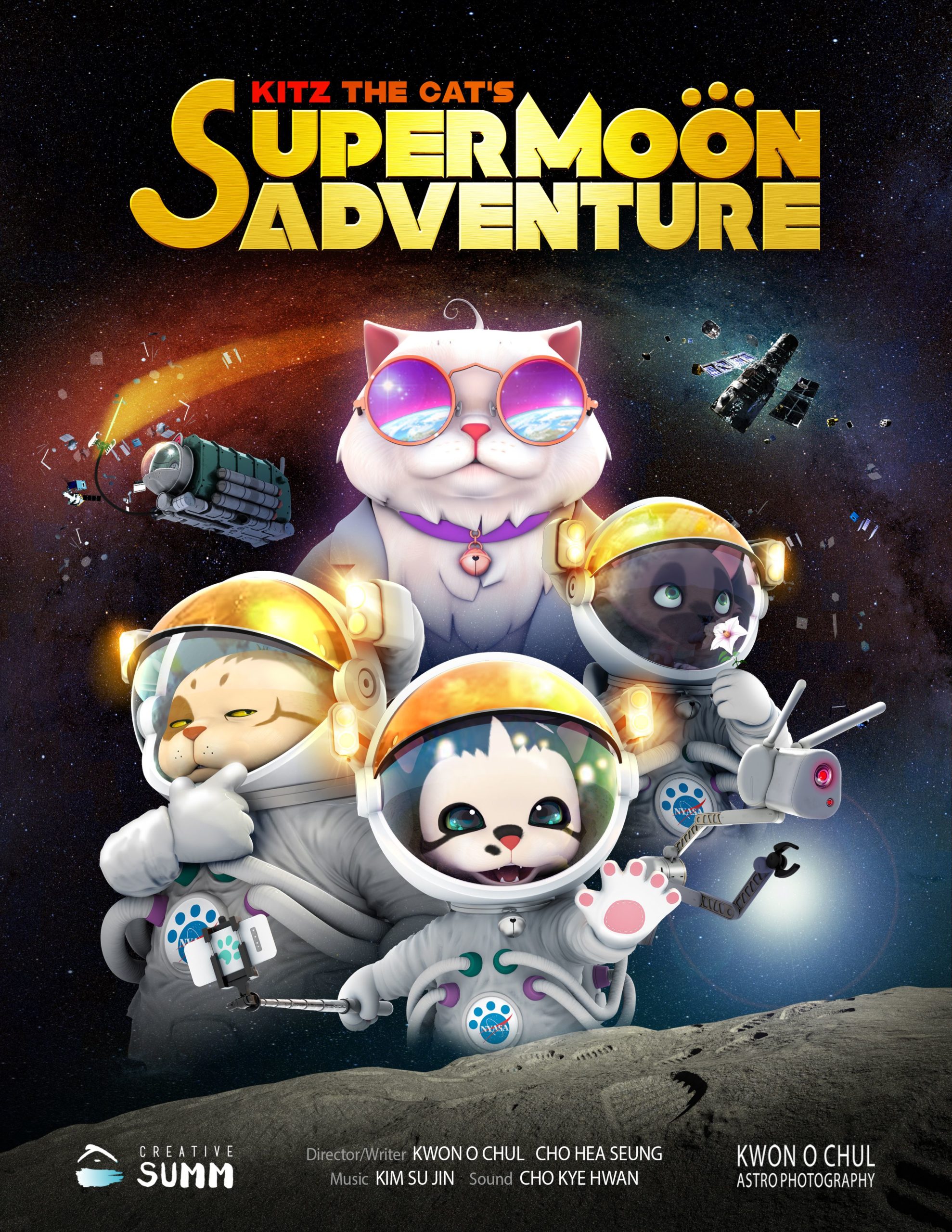 Kitz the Cat's SUPERMOON ADVENTURE
KWON O CHUL AstroPhotography, Creative SUMM
23 minutes
Audience:

General admission

Category:

Family

Technology:

2D

Genre:

Film

Resolution:

8K, 4K

Language:

English

more
Let's go on a moon exploration with the cats!
Homage to Apollo & Artemis mission!
The Earth in the far future, where humanity no longer exists.
Cats that survived in the debris left behind by humanity have evolved into intelligent beings.
The three cats, Kitz, Tutti, and Pepe, are working as cleaners at NYASA.
Today's mission is cleaning up space junk.
But these unpredictable street cats skip their work and fly to the moon!
The great adventure of the three cats crisscrossing space on Galaxy Sweeper, the space junk cleaning shuttle!