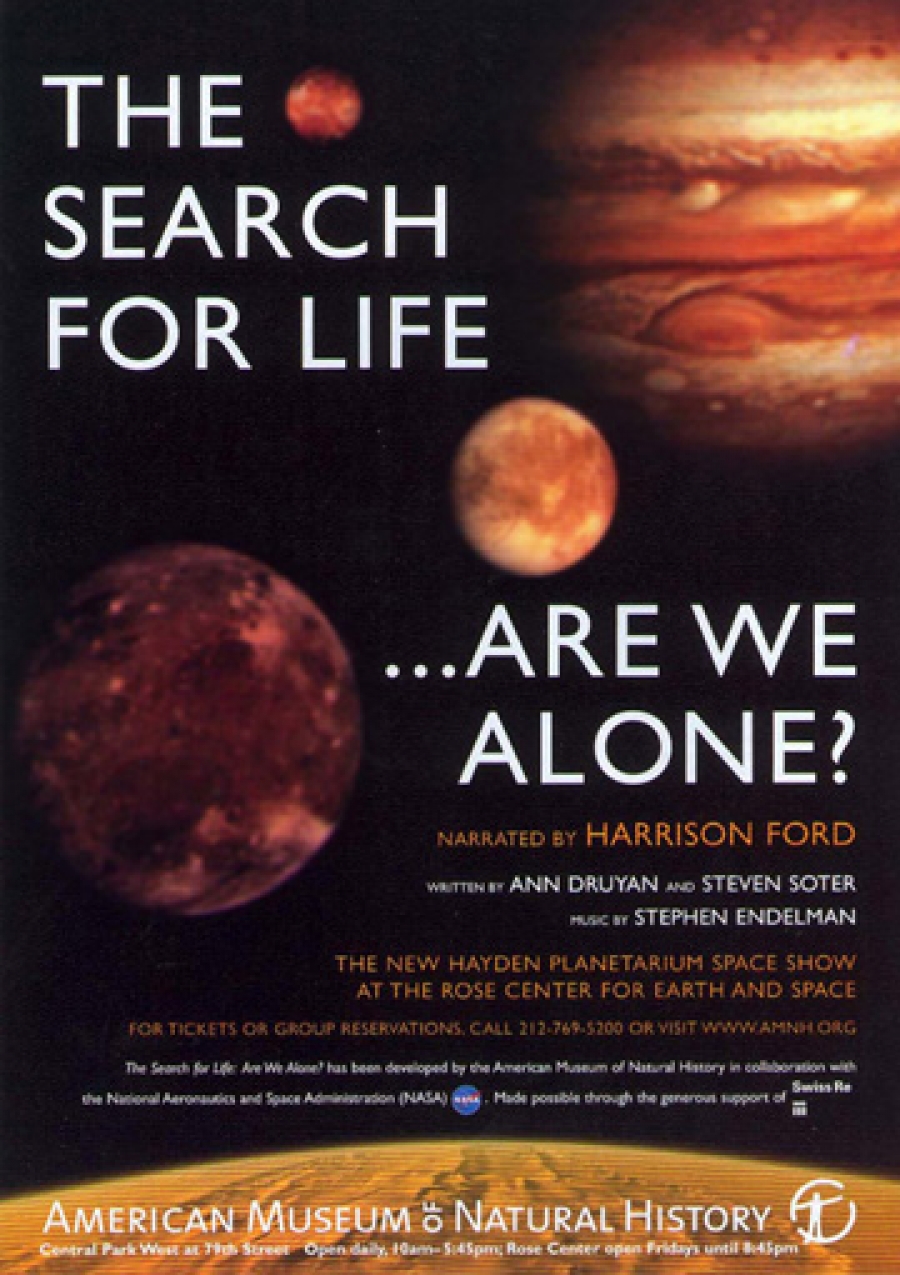 The Search for Life: Are We Alone?
American Museum of Natural History
20 minutes
Audience:

General admission

Category:

Astronomy

Technology:

2D

Genre:

Documentary
Century after century, people have looked to the stars with questioning and dreaming minds.  Sailors and farmers have found guidance; poets and lovers, inspiration; scientists and scholars, answers.  But all of them, and everyone who has ever looked heavenward, have also found questions in the cosmos.  Perhaps the most common question pondered over thousands of years is, "Are we alone?" Narrated by Harrison Ford.