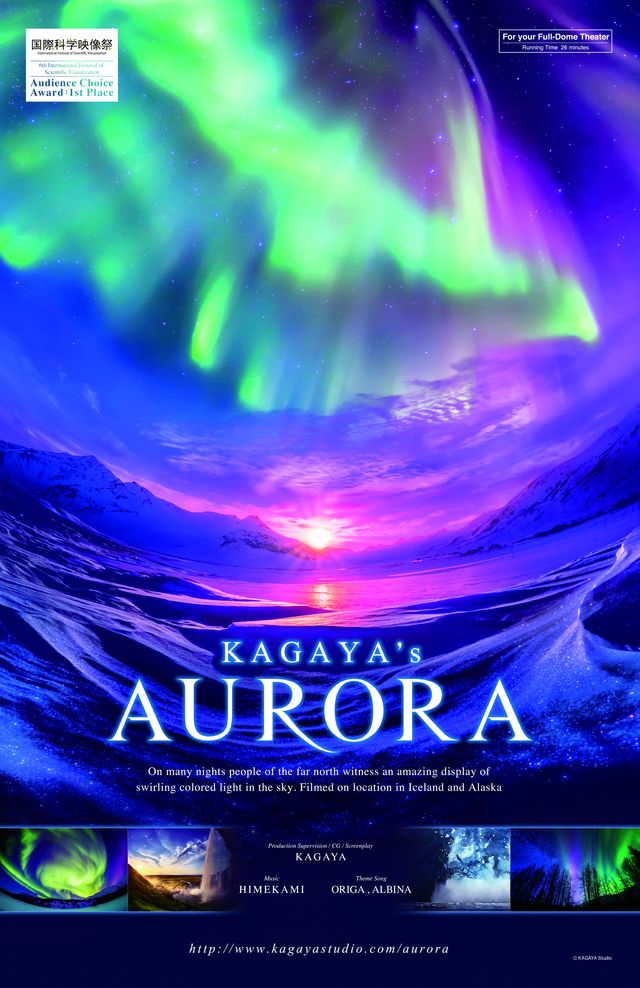 KAGAYA's Aurora
KAGAYA Studio
26 minutes
Audience:

General admission

Category:

Life & Earth Sciences

Technology:

2D

Genre:

Documentary
Curtain waves, light swirls, and then breaks up.
Different aurora captured by time-lapse is recreated in dome.
Using Computer Graphics, explain mechanism of how aurora is generated.
Glacier shot from high level, image of arctic and row of mountains.
This is a production that lets you fully enjoy the attractiveness of aurora along with the nature of Ireland and Alaska.