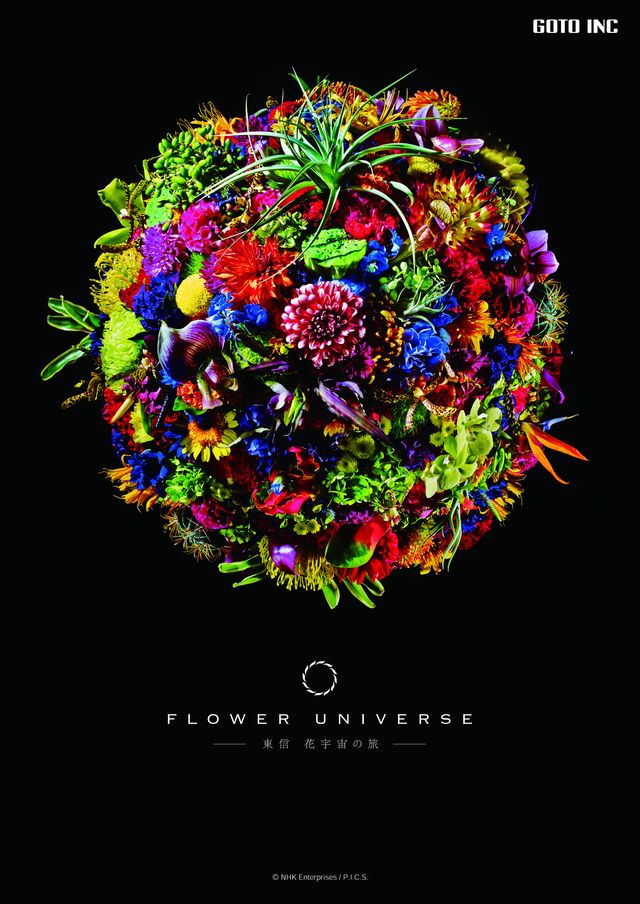 Flower Universe
cNHK Enterprises - P.I.C.S
10 minutes
Audience:

General admission

Category:

Life & Earth Sciences

Technology:

2D

Genre:

Documentary
Makoto Azuma is the flower artist, who launched the experimental botanical lab Azuma Makoto Kaju Kenkyusho (AMKK).
He has been focusing on his project arranging flowers in all kinds of mundane situations that don't occur in the realm of nature,
and continues to pursue the beauty of plants from a unique point of view.
This show lets us experience his world with powerful fulldome movie.
Brightly colored flower planet is taken by high-resolution 4K camera, emerges in the outer space filled in the dome.
It is an experimental show as if traveling back and forth between flowers and universe as well as micro and macro world.