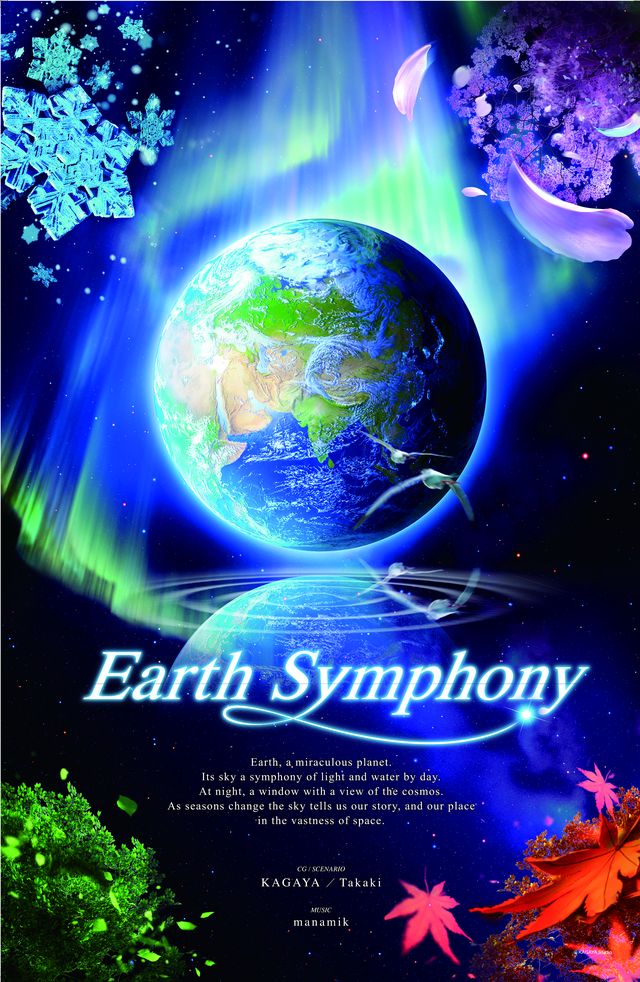 Earth Symphony
KAGAYA Studio
27 minutes
Audience:

General admission

Category:

Life & Earth Sciences

Technology:

2D

Genre:

Documentary
How wonderful our planet Earth is!
Aurora, meteorite, snow, clouds and more.
Let's feel the Earth's atmosphere with beautiful phenomenon displayed on the dome screen.
KAGAYA creating a masterpiece in his renowned computer graphics takes you to a healing journey about the story of the sky.
Enjoy a ride with soothing music and starry sky.
Please enjoy seasonal starry sky with dynamic music.